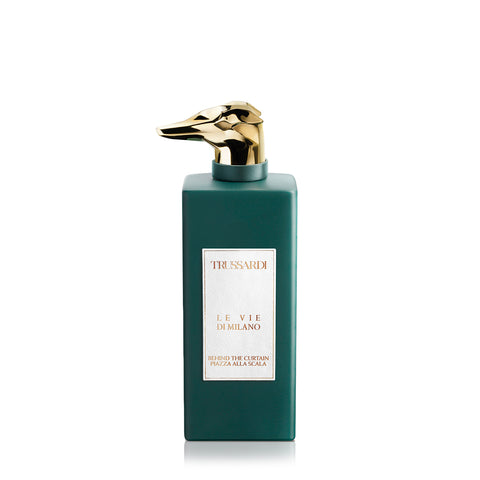 Trussardi
Behind The Curtain Piazza Alla Scala from Le Vie Di Milano.
A Woody, Spicy fragrance for women and men. This is a new fragrance and comes in petroleum green hues with a sculptural golden metal cap that accurately reproduces a miniature version of the head of the Italian Levriero, the Trussardi greyhound.
عطر خشبي للرجال والنساء هذا العطر الجديد يأتي بألوان بتروليّة خضراء مع غطاء معدني ذهبي منحوت يعيد بدقة.
مكونات العطر : البرغموت والزعفران والقرنفل.