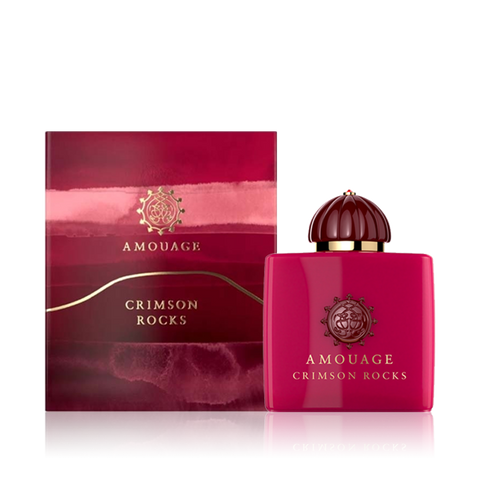 Amouage
Crimson Rocks edp
For this fragrance, Amouage brought to life an intense Rose, one that is resilient to withstand extreme weather yet gentle, welcoming and just like the mountains it calls home, rooted to stand the test of time. Texturing the Rose are red notes of Cinnamon and an earthy Jujube Honey Accord which along with Oakwood and Cedarwood paint the Al Hajar mountains in deep crimson hues.
Top notes are Cinnamon and Pink Pepper.
Middle notes are Honey and Rose.
Base notes are Oak, Atlas Cedar and Vetiver.