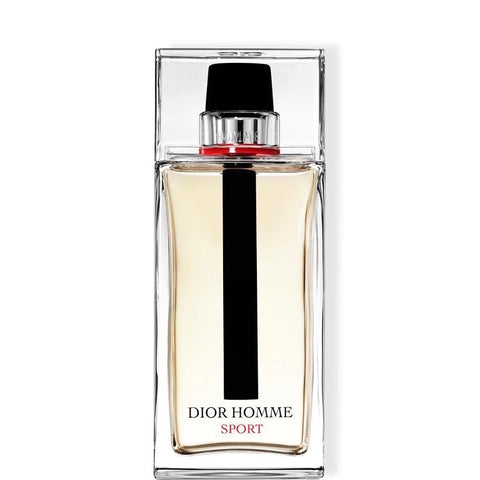 Dior
Homme Sport Eau de Toilette.
Dior Homme Sport is reinvented to more fully embody a life lived with sport as philosophy, not a race for performance. The notion of a life in motion, free and intense, full of love, laughter and dreams imbued with sensuality.
The composition of Dior Homme Sport plays on facets of fruity-spicy freshness while retaining the sexy, woody notes of Dior Homme's identity.
من أجمل العطور الصيفية الرياضية والذي يحتوي على الحمضيات المنعشة و وبلمسات من الاخشاب عطر رجالي جميل جدا ومناسب للصيف.