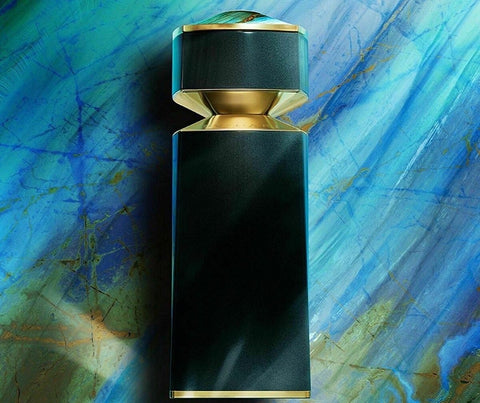 Bvlgari
Le Gemme Orom Eau de Parfum
Le Gemme Orom is inspired by the origins and properties of the labradorite gemtstone.
Orom, meaning peacock in Malagasy culture, evokes the spirit of the self-confidence and embodies the magical colors of the gemstone.
Orom عطر بولغاري    
وهو عطر رجالي جديد في مجموعة Le Gemme الفاخرة.
عطر أوروم الجديد من بولغاري هو عطر يخطف الأنفاس، يفتخر برائحة الفانيليا والعود، هذه الرائحة الغنية ستغمرك في سحابة من الفخامة، تشمل الروائح الإضافية للعطر الخشبي الجاوي.
العطر الجديد مستوحى من أصول وخصائص أحجار اللابرادوريت الكريمة.
أوروم التي تعني الطاووس في الثقافة الملغاشية، تثير روح الثقة بالنفس وتجسد الألوان السحرية للأحجار الكريمة.