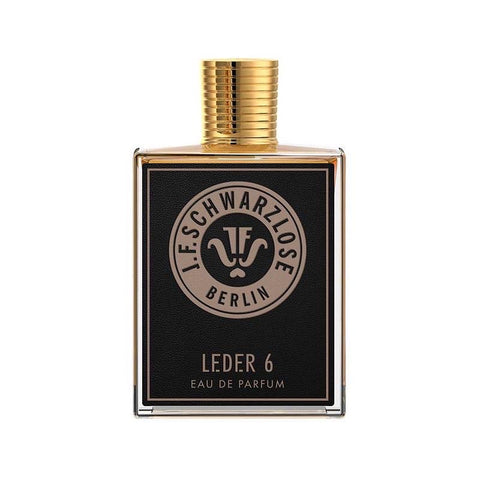 F Schwarzlose Berlin
Leder 6 EDP.
A Leather fragrance for women and men.
Leder 6 was launched in 2015. The nose behind this fragrance is Véronique Nyberg.
Top notes are Leather, Saffron and Osmanthus.
middle notes are Vanilla and Milk.
base notes are Incense and Styrax.
عطر جلدي للنساء والرجال تم إطلاق Leder 6 في عام 2015.
مقدمة العطر الجلد والزعفران والأوسمانثوس.
قلب العطر الفانيليا والحليب.
قاعدة العطر هي البخور والستيراكس.