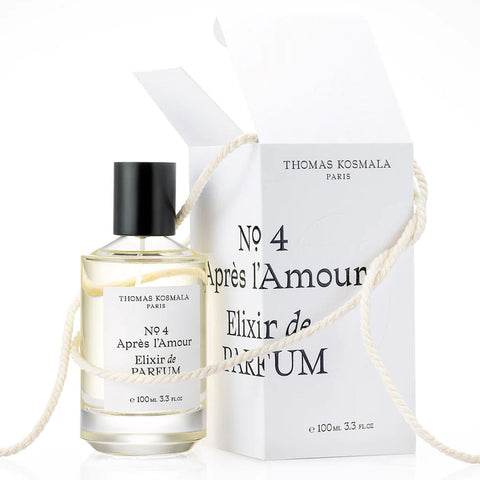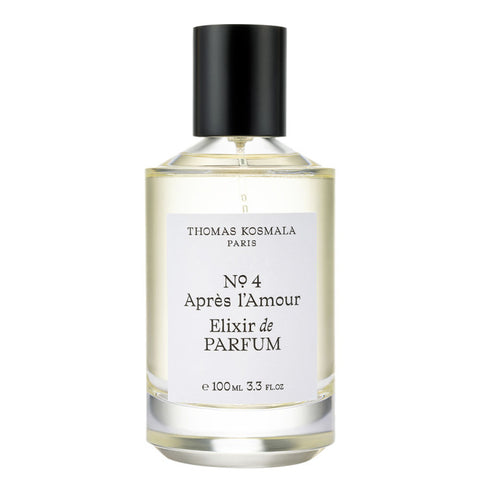 Thomas Kosmala
No.4 Elixir de Parfum.
An expanded experience of what you know and love.
No.4 Elixir de Parfum highlights the more syrupy facets of Après l'Amour. Lemon zest & bitter orange takes a back seat, while more almond and jasmine facets come to the forefront. Less airy with a thicker trail, No.4 Elixir lingers with a sweeter almost molasses quality taking centre stage.