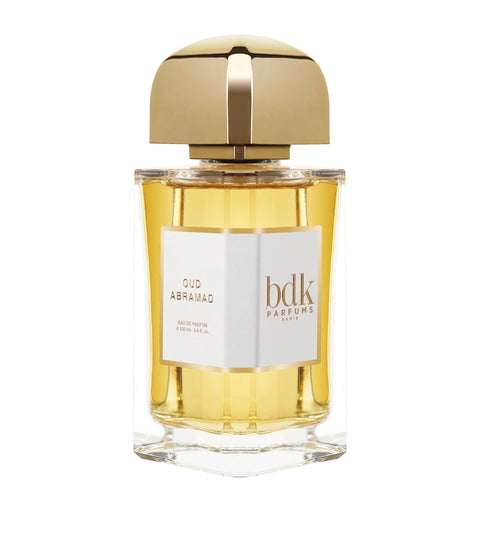 BDK Parfums
Oud Abramad Eau de Parfum.
Inspired by the Prince Abramad from Orient in his beautiful and magical palace, the Oud Abramad eau de parfum from Bdk Parfums forms part of the Matières collection. A spicy and woody fragrance based on oud wood, it opens with saffron and ginger, develops with cumin and lingers with incense and patchouli.
عطر حار وخشبي يعتمد على خشب العود ، يفتح بالزعفران والزنجبيل ، ويتطور مع الكمون والبخور والباتشولي.