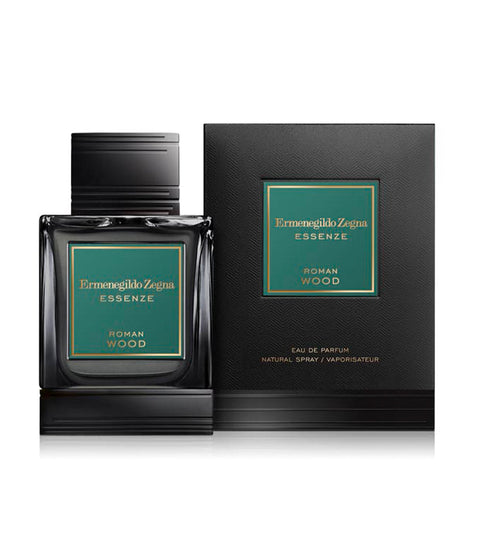 Ermenegildo Zegna
Roman Wood edp
Roman Wood by Ermenegildo Zegna is a Amber Woody fragrance for men.An immaculate gradient of crystalline green to glowing amber. Peppery and effervescent, Zegna's exclusive bergamot highlights a soft canopy of cypress, rosemary and sage. Pin Parasol rises regally with cedarwood and moss, as the smokey, nutty texture of pine absolute, paired with flickering amber and a drop of vanilla, ignites the base for a burnished, sun-warmed finish.
Top note: Cypress, Sage, Bergamot and Rosemary.
Middle notes: Pine, Cedar and Moss.
Base notes: Vanilla, Pine and Amber.